Delivering better brand engagement for clients and growing as an agency in 2017
2017 was a milestone year for Engine Creative as we celebrated 20 years as an agency and saw more global brands embrace augmented reality to achieve better brand engagement.
As well as celebrating 20 years in business, we launched a new agency website in August. It was a learning experience becoming our own client and so far we're pleased to say the website has been a huge success in communicating the range of services we provide, as well as highlighting the values that underpin our work. Most importantly, it's driving new interest in our unique creative agency offering and we have built new client relationships as a direct result of leads generated through the new website.
Is AR the future of better brand engagement?
As an innovative and agile creative agency, our team is always busy. This year was no different as we set out to not only grow existing relationships but to develop new ones by providing the award-winning solutions and digital products we've become known for. We're proud to welcome a range of new and diverse clients to Engine Creative, including Travis Perkins, Securitas, and Yorkshire Water.
As well as providing traditional design and creative services, we've continued to establish ourselves as true digital innovators, focusing on developing expertise in the digital technologies and content creation that leads to better brand engagement for our clients.
One area we've really established ourselves is in the rapidly expanding area of augmented reality (AR), where we're now widely acknowledged as the UK's leading AR agency. Growing consumer demand in AR has been fuelled not only by the technology but also by the investments made by all of the major tech players including Apple, Google, and Facebook as they all announced that AR would become central to their platforms. This is why we believe AR is set to be the defining channel for brand engagement.
To find out what's happening for brands in the AR space then check out our blog and for an in-depth look at some of the amazing projects we've delivered this year, here is a link to our portfolio.
A positive way to finish the year
This year we were also proud to be recognised as one of the top 100 creative agencies in the UK by Design Week. The accomplishment is a reflection of the ongoing investment made within the business to ensure that we remain the go-to creative agency for delivering solutions which bring brands to life.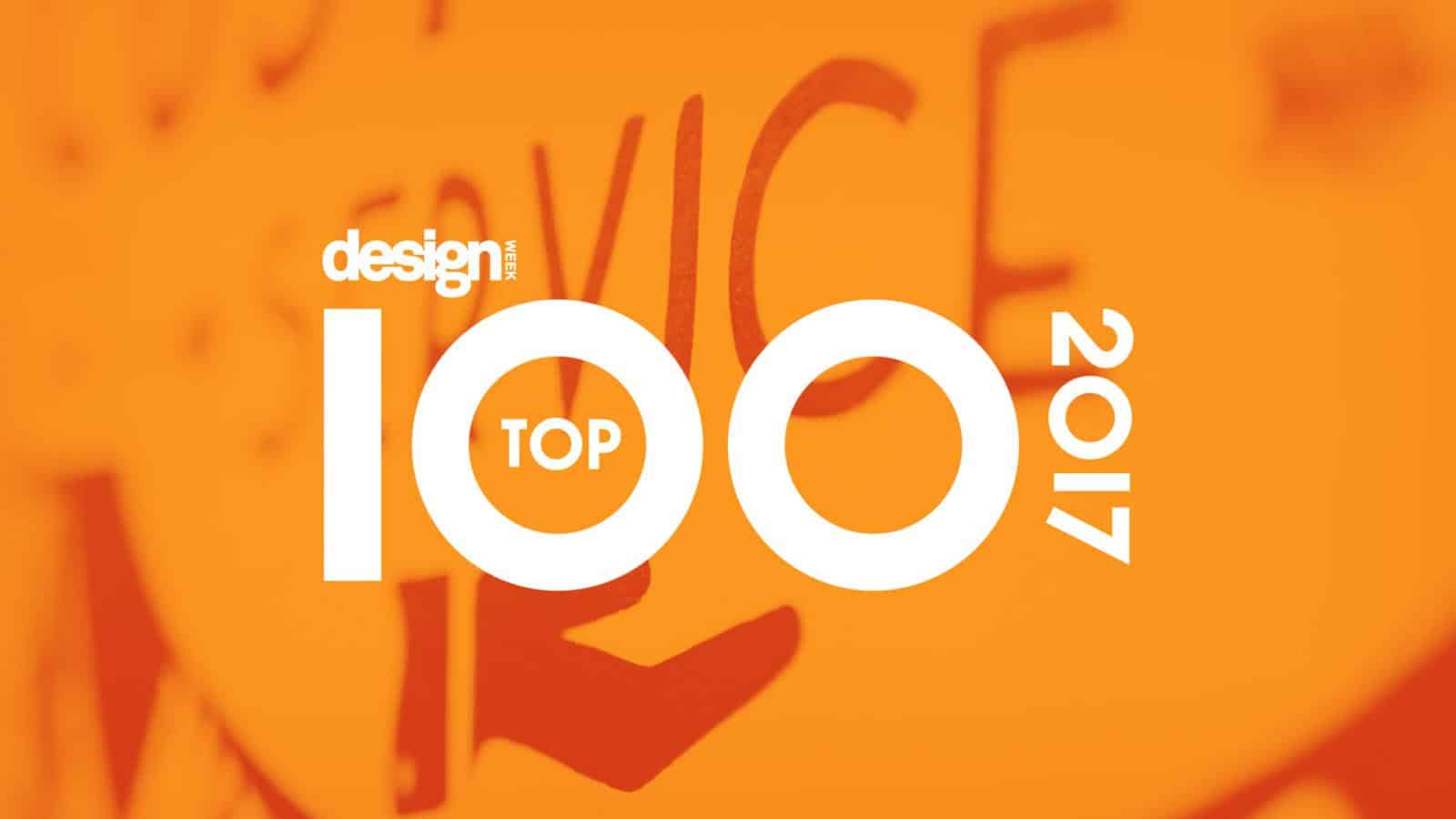 Our predictions for 2018
We will continue to focus on delivering better brand engagement for our clients online, on mobile devices and through augmented and virtual reality experiences.
If you're looking to work for one of the UK's top creative agencies, then we're currently hiring. We're experiencing growth in demand for our creative services and digital products, so we're particularly looking for digital designers.
Interested in speaking to a new creative agency in 2018? Get in touch to find out how we can unlock new opportunities and deliver better brand engagement from your customers.